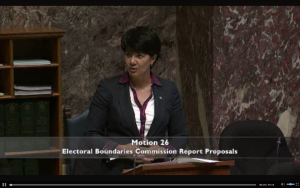 Speaking in the legislature about the history of Vancouver-Kensington.
Vancouver-Kensington is a vibrant and diverse community in the heart of East Vancouver.
It includes the Kensington Community Centre, is home to many engaged neighbourhood groups and has two active Business Improvement Associations (BIA), the Victoria BIA and the South Hill BIA.
We also have many great parks that host community picnics in the summer and neighbourhood houses, libraries and schools that offer relevant programs and educational opportunities all year.
To learn more about our community resources, visit any one of the sites below.
Parks and Recreation
Kensington Community Centre and Pool
604.718.6200
Riley Park Community Centre (and Hillcrest Pool)
604.257.8545
Sunset Community Centre
604.718.6505
Business Improvement Associations
South Hill BIA
778.385.7242
Victoria Drive BIA
604.318.9972
Child Care
Vancouver Child Care Centres
Find out about child care facilities in your area.
Education
Vancouver School Board
Head Office – 604.713.5000
South Hill Education Centre
604.713.5770
Catholic Independent Schools Vancouver Archdiocese
Head Office – 604.683.9331