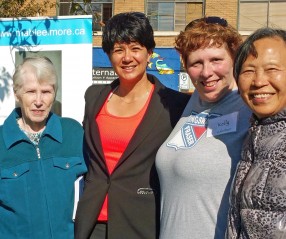 Welcome
I'm honoured to represent Vancouver-Kensington as your MLA in the BC Legislature.
This website has been set up to keep you up to date on what I'm doing on behalf of this amazing community locally and in Victoria.
Here you'll find news stories about the various issues I'm working on, links to community and government resources, and information on how our Community Office can help you.
Learn More
Latest News
Join me at my Telephone Town Hall on Thursday March 22nd at 6pm!
VICTORIA – Minister of Social Development and Poverty Reduction Shane Simpson announced the members of his Advisory Forum on Poverty Reduction as he invited British Columbians to share their ideas to help shape the Province's first Poverty Reduction Strategy. The …
VANCOUVER – Local families across Vancouver will soon be able to access new licensed child-care spaces thanks to a $3.46 million investment through the Province's Child Care Major Capital Funding Program. This funding will create a total of 453 new …